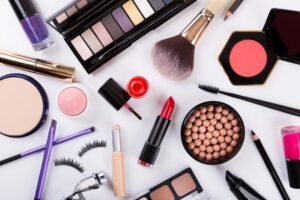 Regulation (EC) № 1223/2009 on cosmetic products is the main regulatory framework for finished cosmetic products for placing on the EU market.
The regulation provides a reliable, internationally recognized procedure that enhances the safety of cosmetic products, taking into account the latest technological developments, including the possible use of nanomaterials.
The most significant features of the application of regulation and procedures:
The production of cosmetics must comply with Good Manufacturing Practices (GMP), ie - certified accordingly.
Before placing cosmetics on the EU market, manufacturers (importers) must once centrally report their products through the EU Cosmetics Notification Portal (CPNP).
Only if the relevant legal or natural person is identified in the EU as the "responsible person" cosmetic products may be made available on the market. The Cosmetics Regulations clearly identify this responsible person and define its responsibilities.
In order to increase the safety of cosmetic products, manufacturers need to develop a safety report for each product as part of product information files (PIFs).
Certain specific chemicals, as well as those that pose a special hazard(carcinogens, disruptors of the endocrine system, etc.) are prohibited for use in European cosmetics. The regulation is also closely linked to the EC Regulation №1907/2006 REACH on established restrictions and safety data sheets, as well as to the EU Regulation №1272/2008 CLP, as hazard classification is the key to determining whether an ingredient in a product is prohibited.
Dyes, preservatives and UV filters, including nanomaterials, must be clearly permitted by regulation. Nanomaterials should be indicated in the list of ingredients by the word "nano" in parentheses after the name of the substance, eg. "Titanium dioxide (nano)".
Clear rules for labeling cosmetic products are defined.
The responsible person is obliged to inform the national authorities about the serious undesirable consequences of the use of cosmetics. The authorities, in turn, are obliged to share this information with other EU states.
This regulation does not explicitly require the provision and use of SDS safety data sheets for cosmetic components (raw materials), but in practice they are universal means of meeting many of the requirements of the regulation, and they in addition are required by REACH regulation. It is also necessary to carry out GHS hazard classification of substances contained in cosmetics, to meet the requirements for prohibitions and restrictions on their use.
English consolidated version of Regulation (EC) № 1223/2009: