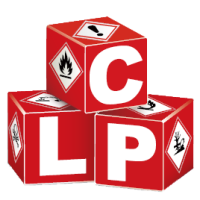 An updated legislative, regulatory and methodological framework in the sphere of hazard classification and labeling of chemicals has been established and is operating in chemical industry worldwide. To large extent, this sphere is now unified.
The main documents which implement hazard classification and labeling system for substances and mixtures placed on the EU market are:
Globally Harmonized System for the classification and labeling of chemicals (GHS);
Regulation (EC) No 1272/2008 of the European Parliament and of the Council of 16 December 2008 on classification, labelling and packaging of substances and mixtures, amending and repealing Directives 67/548/EEC and 1999/45/EC, and amending Regulation (EC) No 1907/2006
Latest consolidated version 01.12.13 - Download>>>
(Ukrainian official translation :) Download >>>
The United Nations has developed the Globally Harmonized System for the Classification and Labeling of Chemicals, known as the GHS.
The system was presented in 2002 in Johannesburg at the next UN Conference on Environment and Sustainable Development as UN Recommendation ST/SG/AC.10/30 "Globally Harmonized System of Classification and Labeling of Chemicals (GHS)".
The Globally Harmonized System of Classification and Labeling of Chemicals (GHS) is an international standard for hazard classification of chemicals and transmission of hazard information to consumers.
The technical coordinators of this system are:
International Labour Organization – ILO:
Organization for Economic Cooperation and Development – OECD;
United Nations Sub-Committee of Experts on the Transport of Dangerous Goods – UNSCETDG.
The GHS provides an approach of hazards identification which arise from the handling of chemicals and providing information on these hazards and related protective measures to consumers and others who may be affected by the chemical.
The GHS system allows to classify any chemical product, assess the hazard degree to human health and the environment, and take appropriate protection measures. GHS is based on the following elements:
Agreed criteria for assessing the hazard to the environment and human health resulting from handling of chemical products. GHS includes agreed criteria for identifying physical hazards (eg fire and explosion hazards), human health hazards (eg toxicity or carcinogenicity) and environmental hazards.
These criteria, developed taking into account the experience of many countries, are used to assess the hazards of both individual substances and multicomponent mixtures.
Agreed approaches to providing information about risk, including precautionary labeling rules and rules for providing information to professional users and / or end users (Safety Data Sheets).
According to UN experts, the introduction of this system allows:
strengthen the protection of people and the environment around the world;
to facilitate international trade of chemical products, the hazards of which will be duly identified and assessed at the international level;
countries that have implemented GHS, to receive a system developed and maintained by international organizations, and not to spend money on its development and support;
avoid unnecessary (re-)testing and evaluation of chemicals to determine their hazard.
The UN Economic and Social Council has invited all countries to implement the GHS by 2008 through their national legislation or international treaties, and 65 countries are currently working on the system implementation. A number of industrialized countries have introduced or are in the process of final implementation of the GHS.
GHS applies to chemical substances and mixtures and includes the following elements:
Harmonized criteria for classification of hazards of substances and their mixtures depending on their danger to human health and the environment, as well as hazards due to their physicochemical properties; and
Harmonized elements of the information system, including requirements for precautionary labeling and accompany the deliveries with safety data sheets.
The GHS hazard classification consists of three stages:
collecting data on the hazardous properties of the substance or mixture;
further analysis of this data to assess the hazards associated with the substance or mixture; and
decision making on the appropriateness of classifying of substance or mixture as a hazardous and identifying, where appropriate, the hazard severnity by comparing obtained data with agreed hazard classification criteria.
The GHS presents 29 hazard classes with gradation by category within the class and in some cases with specific differentiations.
Hazard classes are divided into four sections:
Physical hazards (physico-chemical properties, 17 classes)
Human health hazards (toxicological properties, 10 classes)
Environmental hazards (ecotoxicological properties, 1 class)
Additional hazards (ozone layer hazard, 1 class)
The full text of the GHS 5th edition in Russian is published on the UN website:
Thus, the main goal of creating a globally harmonized GHS system is to develop a harmonized hazard information system, including labeling, safety data sheets and easy-to-understand symbols, based on hazard classification criteria developed specifically for the GHS.
Another goal of the development and implementation of GHS is to ensure the simplicity of perception and transparency of this system and at the same time with a clear distinction between classes and categories within the class, which allows, as far as possible, to carry out classification of chemicals by companies and professionals.
As of the beginning of 2010, 67 countries around the world have implemented the GHS system. The status of implementation in each country can be checked on the UN website: