About REACH Sector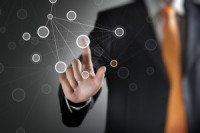 The institute has created and operates the Sector of research of the European legislation REACH, international and national regulations in the sphere of technical regulation of circulation chemical products.
By its Order № 735 of December 29, 2007, the Ministry of Chemical Industry of Ukraine assigned SE "Cherkasy NIITEKHIM" with responsibilities for providing informational and advisory services on REACH legislation issues to the national chemical companies.
On December 3, 2012, SE "Cherkasy NDITEKHIM" passed the certification of the scientific institution in direction "Conducting technical and economic research on certain issues of chemical industry development, the issues of European legislation REACH." Certification approved by order № 386 of the State Property Agency of Ukraine.
One of the main activities of the sector is provision of full support of chemicals registration process in the EU according to REACH Regulation, prosess for obtaining authorizations for placing on market of biocidal products or plant protection products according to BPR and PPP Regulations, as well as provision of other support for chemical exporters.